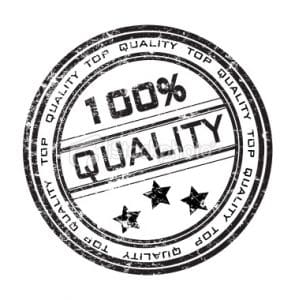 At Broudy Printing, our goal is to achieve "Total Customer Satisfaction," which is driven by strict quality control throughout the entire production process. Beginning with the review of your digital files, every phase of the production process involves quality assurance measures.  When proofs are ready to go out, they are reviewed for quality and accuracy by your CSR, who handles production on all your jobs.
Once a job is approved and plates are made, the plates are inspected.  When the job is on press, the press operator, the pressroom manager, and the CSR all review the job.  As the job is running, we pull and save sheets at consistent intervals.  If anyone sees an issue later in the process, we can review the pulls to see exactly when the issue started or disappeared.  We also have a closed loop color system that scans press sheets and atomically adjusts the color on press for quality and consistency.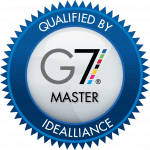 Before a job is bound, our bindery manager and the CSR approve the binding, and as a job is packed and shipped, our shipping manager and the CSR review each client's packing and shipping specifications to ensure compliance.
Since all of our jobs are handled by professional journeymen with a minimum of 10 years of printing experience, quality issues are definitely an exception at Broudy Printing.
At Broudy we are very proud of customer retention.  Most of our top customers have been using us for at least 10 years and many have been using us for 30 years.  This is a testament to our ability to grow with our customers' needs.  We stay current with all the latest software and equipment.  Our people are journeymen in our trade, but always are learning new ways to improve as individuals and as a company.